Toyota has issued a voluntary global safety recall of 106,000 vehicles, including 52,000 Prius models sold in the United States between 2001 and 2003 in order to replace the electric power steering pinion shaft attachment nuts.
According to Toyota, if the steering wheel in these Prius models is repeatedly turned to the full-lock position, the nuts securing the pinion shaft in the steering gear box assembly may come loose, and overtime, may make turning left difficult. Qualified Toyota dealers will install upgraded securing, pinion shaft nuts at no charge to vehicle owners. The fix will take approximately four hours, and effected owners should start to receive a notice for their car in the mail this July.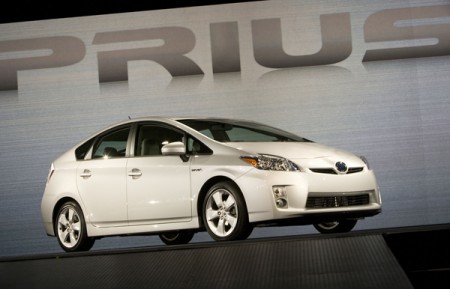 The recall impacting the Toyota hybrids isn't the first time the auto manufacturer has had to do recall work on this popular line of vehicles. Previous issues have included faulty water pumps and, more seriously, braking related problems.
The automaker has also issued a more serious recall for its 2011 34 Venza AWD and 16 Sienna AWD vehicles only sold in U.S. and Canada, to replace a front, right-hand driveshaft, which was insufficiently heat treated. There is a possibility these driveshafts may break, causing engine power to stop being transmitted to the wheels of the cars, which will then coast to stop. Those owners will start to receive a notice for their recall this June.