It appears that the Federal Bureau of Investigation (FBI) has plans to use renewable energy to help power its field operations. According to a recent statement issued by Arista Power, the FBI has placed an order for a "Mobile Renewable Power Station" (MRPS) that is said could replace diesel-fueled power generators.
Arista Power reports its MRPS incorporates a proprietary wind turbine, high-efficiency solar cells, fuel cells and advanced energy storage and power distribution systems into a mobile device designed for easy transport. The system apparently offers both AC and DC connections and can be tied into the grid, if necessary.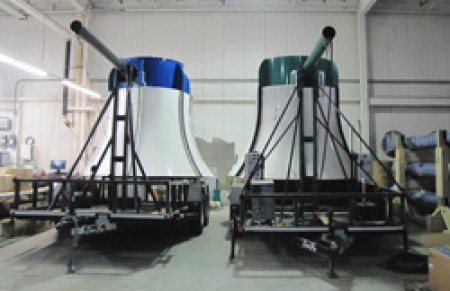 In its statement, Arista indicates that the FBI would use the device to power its communications systems in remote areas but, based on claims that the system is both "whisper quiet" and generates no heat signature, it would seem that the system's inherent stealthiness is of value to the FBI as well.
Arista believes its MRPS is also well suited for applications beyond the FBI's intended use. According to William Schmitz, CEO of Arista Power, the system is versatile, scalable and can be custom designed with numerous technologies to be made for a variety of applications. "We are seeing increasing interest in our Mobile Renewable Power Station, both in the commercial market and from a number of government agencies, including the U.S. Army, and we expect additional orders going forward," said Schmitz.