For those people that don't have the time or backyard to hang their clothes out to dry, students from the Bourns College of Engineering at the University of California, Riverside have created a new type of clothes dryer that uses heat from the sun and attic. This appliance would potentially cut electricity costs by 16 percent.
The EPA has awarded these students $15,000 to research the development of this clothes dryer. The students – Jesse S. Lozano, Kenny Chau, Nhat Nguyen, Etinosa J. Agbonwaneten, Ariana E. Villanueva and Stephen R. Opot – won the first phase of this grant through the EPA People, Prosperity and the Planet (P3) Student Design Competition for Sustainability. The project is to be installed in Victory Gardens Moreno Valley a 30-home net zero energy community.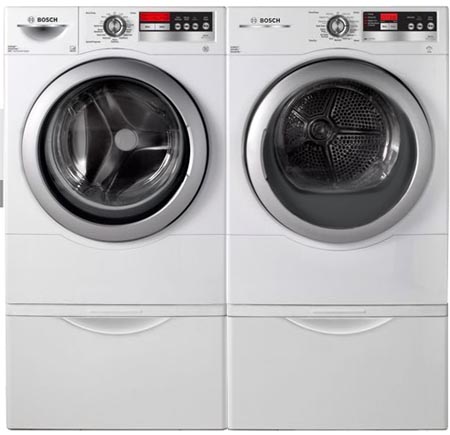 The dryer utilizes a solar powered Lowe's fan and harnesses solar thermal heat as well as heat trapped in the attic. The air will then be diverted to a newly constructed closet that measures 2.5 feet deep and 7 feet tall where the clothes will be hung to dry. The heated air can also be directed through ducts for space heating and the humid air can be used as a humidifier. Initial cost of this closet will be $1,500 versus a traditional dryer which would be $600. Still, over 20 years, the students estimate that home owners will save $6,500 and an added $8,700 for heating.
There are currently very few alternatives to traditional dryers aside from line drying, which requires optimal weather and may not be allowed on properties owned by a homeowner's association. This simple idea of creating a thermal closet for drying could allow energy and money savings for all home owners.