Consulting firm Ernst and Young has just released the latest iteration of its quarterly  "Renewable Energy Country Attractiveness Indices" report which ranks the top 30 renewable energy markets based on the renewable energy investments and infrastructure that are in place within countries around the world.
In the report's overview, Ernst and Young points out that the turmoil in the Middle East and North Africa has reinforced the importance of energy supply security and calls attention to the volatility of oil prices. Meanwhile, the Japanese earthquake, tsunami and resulting nuclear disaster are said to be prompting some governments to boost their renewable energy ambitions. Also, European budget cuts and slashes in feed–in tariffs programs are causing solar cell prices to fall whilst climbing silicon prices are putting the pinch on solar manufacturers' margins.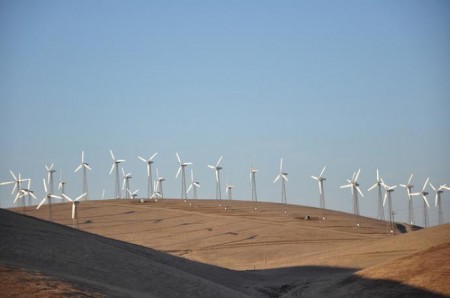 Highlights from the report show that China achieved its highest score ever in the "all renewables" index, trumping the score the U.S. once held in the third quarter of 2007.
The U.S. held steady at number two in terms of hospitable conditions for renewable energy , though Ernst and Young points out that a stalemate between President Obama and Republican Congressional opposition could jeopardize  that ranking. Solar power projects, for whatever reason, seem to be immune to that political uncertainty, whereas wind power efforts appear to be suffering.
Brazil, which surged upward in the rankings due to its wind energy efforts, is the lone example of a top 20 country making a climb on the list. The report shows that most countries fell a few places due to reduced incentives and lack of available capital.
There are some newcomers to the list as the ranking expanded to accomodate 35 countries. Among those newcomers are Morocco, Chile, Taiwan and Bulgaria. The full report can be viewed here.