The government of the UK announced on June 9 a new feed-in tariff (FIT) for large-scale solar operations and anaerobic digestion installations. The FIT was put into effect after a recent public consultation showing a high number of large scale solar projects in the planning system.
According to Energy and Climate Change Minister Greg Barker, "the new tariffs will ensure a sustained growth path for the solar industry while protecting the money for householders, small businesses and communities and will also further encourage the uptake of green electricity from anaerobic digestion." Solar schemes under 50 kWh will not be affected.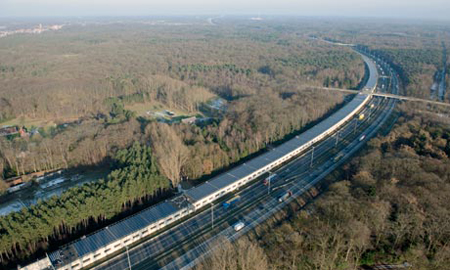 These tariffs will take effect August 2011 and will follow the schema below
Solar PV:
>50 kW – ≤ 150 kW Total Installed Capacity (TIC) – 19.0p/ kWh
>150 kW – ≤ 250 kW TIC – 15.0p/ kWh
250 kW – 5 MW TIC and stand-alone installations – 8.5p/ kWh
Anaerobic digestion:
≤ 250 kW – 14.0p/ kWh
>250 kW – ≤ 500 kW – 13.0p/ kWh
These new tariffs should help deter costs for many homeowners and businesses while also encouraging uptake of energy from solar arrays and anaerobic digestion installations. Barker's believes that the tariffs will play a vital role in decentralizing the energy economy in the UK.