Biofuels have moved from simply fueling cars to fueling fighter jets and now commercial planes. Seven member airlines of The Air Transport Association of America, Inc (ATA), have recently signed letters of intent with Solena Fuels for future supply of biomass derived jet fuels.
Solena will use post-recycled urban and agricultural waste and transform that into 16 million gallons of usable jet fuel per year by 2015. This amount is enough to cover airline operations in Oakland, San Jose and San Francisco. The biofuel produces lower greenhouse gas emissions and will also divert 550,000 metric tons of waste annually.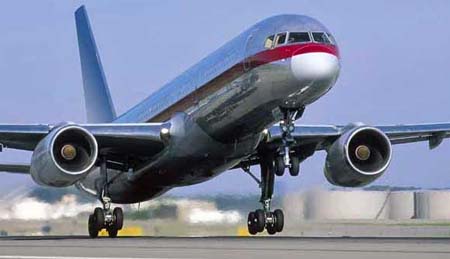 Leading the agreement were American Airlines and United Continental Holdings. They were joined by five ATA members – Alaska Airlines, FedEx, JetBlue Airways, Southwest Airlines and US Airways. Other ATA associates signed onto the agreement such as Air Canada, Frontier Airlines and Lufthansa German Airline.
Solena has offices around the world and is committed to producing energy with zero emissions. Their patented Solena Plasma Gasification Vitrification (SPGV) allows not only the creation of low emission jet fuel, but also requires low carbon emission during the creation of these synthetic fuel gases. Dr. Robert Do, Chairman of Solena, believes that this agreement is the first step in changing the aviation industry and hopes "to partner with them [ATA] to develop a facility that allows them to more sustainably operate their business."