The U.S. Department of Energy (DOE) announced that government backed projects have installed more than 1,800 charging stations across America. Secretary Steven Chu noted that Ecotality program has helped further reach two of President Obama's rather ambitious goals – to reduce foreign oil imports by one-third by 2025, and to put one million electric vehicles on the road by 2015.
Coulomb Technologies was also highlighted – the company received $15 million from the DOE under the Recovery Act for a $37.9 million program to eventually install 4,600 charging stations across the country. The federal department recently partnered with Google to study the data from some of the units, and released an addition $5 million in grant competitive grant funds to projects that will accelerate the installation of public chargers.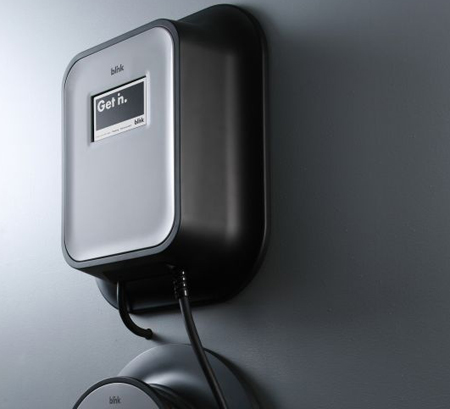 Does all of this mean electric vehicles are on the rise in America? Yes and no. A recently introduced bill in Congress would set aside $3 billion more than the already $5 billion the DOE has put toward electric vehicle initiatives since 2009, and the city of San Francisco has said public charging stations will be free to use through 2013. That said, at least two consumer reports – one from Pike Research and one from Nielsen – suggest drivers are chiefly concerned with the limited range of most electric cars, preferring plug-in hybrids, and J.D. Power and Associates claims green car sales will remain low for the next five years.
Price will also definitely factor into consumer's decisions on how and when to fuel, especially as smart meters with variable rates rollout in homes everywhere. One study already suggests night charging is the best option for customers and the environment. Finally, it's important to keep in mind that, like a clean cup filled with dirty water, electric vehicles are only as green as the electricity they use, and should be charged from utilities who employ renewable sources like wind or solar.