Do you remember the $2 billion or so in federal dollars for high speed rail that was rejected by Florida's GOP governor a few months back and offered up instead by the U.S. Department of Transportation (DOT) in a competitive bidding process to other states? Though there's been no official word yet from DOT on how it will be allocated, leading members of Illinois's government are saying they've been told their state will be getting a decent chunk of the pie.
U.S. Senators Dick Durbin (D-IL) and Mark Kirk (R-IL), along with Illinois Governor Pat Quinn, reportedly were told earlier this week that DOT had said to Congressional Appropriators that they have reprogrammed $400 million of the up for grabs $2 billion or so to finance track and other improvements on the Chicago to St. Louis corridor between Dwight and Joliet.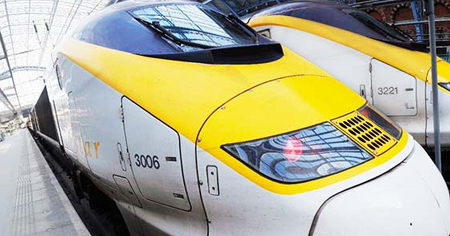 Though no time frame was mentioned on when an official DOT announcement would occur or when Illinois would get the funding, the state is hardly without monies for high speed rail development. It already has banked over $1.4 billion in high speed rail related dollars, including funding for the CREATE project, new rail service from Chicago to the Quad Cities and implementing 110 mph service on the Chicago to St. Louis line. Last December, Illinois received $42.3 million in high speed rail funding that was rejected by the governors of Ohio and Wisconsin.
Illinois officials believe nearly 6,000 direct and indirect jobs will help be created with the allocated funding. Additionally, they may get further dollars from the DOT for two other high speed rail projects that are still eligible for funding. There's been no mention on the chances those projects have to get additional dollars at this point, however.