The Vancouver-based International Living Future Institute recently issued a challenge to architects and designers: to envision the cities of the future not as the gee-whiz techno landscape devoid of nature, but as sustainable environments including both green technology and more of the natural world. The competition, hosted in partnership with the National Trust for Historic Preservation, is known as the Living City Design Competition; winners were recently announced at Living Future '11, the annual conference of the Cascadia Green Building Council.
As part of the competition, teams from around the world created visualizations of how existing cities might be transformed to achieve and transcend the Living Building Challenge 2.0, which has been characterized as the most rigorous performance standard in green building.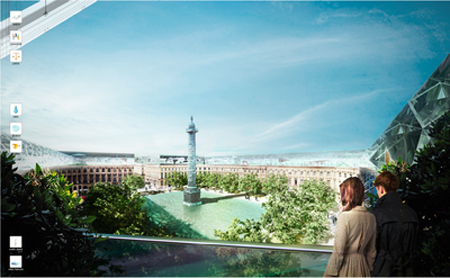 The winning entry, from Daniel Zielinski and Maximilian Zielinski of the United Kingdom, envisioned a future version of Paris that combined respect for the city's rich history and culture with pragmatic green design innovations that could be implemented in a number of different contexts.
With regards to the winning entry, the jury noted: "Daniel and Maximilian crafted an elegant interplay of design solutions with very real-world strategies. [The project] achieved the end goal in a way that welcomed and incorporated the present, and instead of simply showing how the 'natural world' might colonize urban environments, it created fertile ground for people thriving in partnership with nature."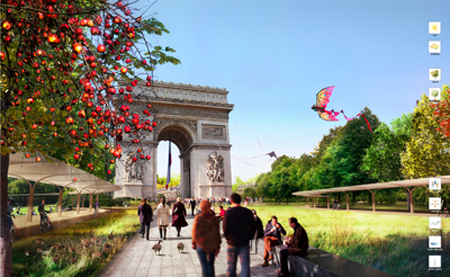 As the first place winners in the competition, the Zielenskis have earned the $75,000 top prize. More information about the project–as well as the other top-ranked entries–is available online.