According to the U.S. Environmental Protection Agency (EPA), recycling 1 million cell phones could recover about 24 kg (50 lb) of gold, 250 kg (550 lb) of silver, 9 kg (20 lb) of palladium, and more than 9,000 kg (20,000 lb) of copper. Despite these benefits–and the sky-rocketing price of precious metals–e-waste is currently the fastest-growing sector of the U.S. waste stream.
Back in 2010, President Obama expressed, via a presidential proclamation, a desire to change this and, as a consequence, EPA Administrator Lisa Jackson has delineated e-waste recycling as a top priority. The agency recently put its money where its mouth is on this subject with a five-year, $2.5 million grant to the United Nations University's Institute for Sustainability and Peace (UNU-ISP) to help authorities track shipments of North American e-waste and provide support to nations in both Africa and Asia coping with U.S. e-waste imports.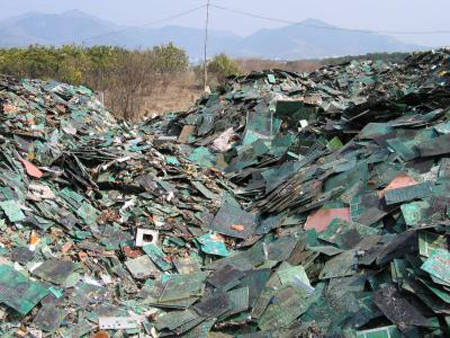 The goals of this grant are to discover the routes by which used electronics are leaving the country; to coordinate international efforts aimed at tracking such waste streams, collecting data, analyzing and sharing it; to implement science-based pilot and demonstration projects for e-waste recycling, refurbishment and safe disposal; to support existing environmentally sound e-waste management practices; to address border issues associated with illegal e-waste shipments; and to foster international cooperation to ensure recycling efficiency and safe handling in both developing countries and economies in transition.
The grant will be implemented under the auspices of the UNU-led StEP (Solving the E-Waste Problem) initiative, which based in Germany. Public and private sector members of the group include the Secretariat of the Basel Convention on the Control of Transboundary Movements of Hazardous Wastes and Their Disposal, NGOs and others.