The U.S. Department of Energy (DOE) is putting some big money behind biomass research. U.S. Agriculture Secretary Tom Vilsack and U.S. Energy Secretary Steven Chu recently announced that $47 million is being awarded to eight bio-related projects that are said to share the goals of reducing the nation's dependence on foreign oil and getting a grip on out of control gas prices.
The funds, which are provided through the Biomass Research and Development Initiative, are reportedly intended to help boost renewable fuel and other bio-based product availability. Secretary Chu said that the the process toward those goals will require the nation's "brightest scientists, smartest companies, and strategic investments in research."  The projects receiving the funds are comprised of four business, three universities and a U.S. Forest Service station.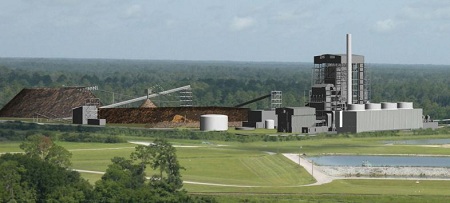 The DOE says that the recipients of the grants must contribute at least 20 percent of matching funds for research and development projects and 50 percent of matching funds for demonstration projects. Each of the projects receiving the funds are focused on some element of  feedstocks development, biofuels and biobased products development and/or biofuels development analysis. The news of these awards comes soon after a previous USDA and DOE collaboration that put funds toward biomass refineries last Janurary.
A list of the selected projects, their portion of the funds and a description of each projects' focus is available here.