Sometimes a building has a bigger impact, when it comes to green, than just what goes into building it and how it operates. Dr Pepper Snapple's (DPS's) new Victorville, California, manufacturing and distribution center is the case in point.
Recently, this 850,000-square-foot facility took LEED Silver for its focus on energy efficiency, recycling, and water conservation. (In order to reduce water use, the plant makes use of a reverse-osmosis filtration system that recovers 50 percent of the purification system's discharge; the plant's production lines also include empty container de-ionized air rinsers instead of water.)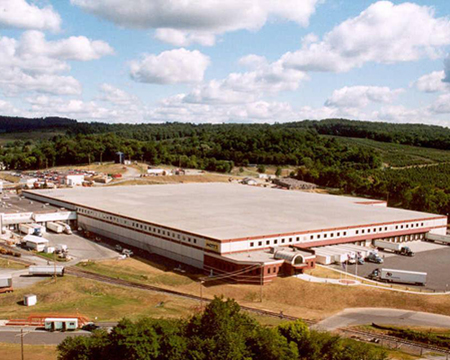 The green story, however, doesn't end there. DPS's manufacturing facilities, you see, are based on the East Coast–and yet there are a great many fans of the brand's beverages in the West. Before now, all those cases of Dr Pepper and Snapple you see in grocery stores and gas stations west of the Mississippi had to be trucked in from the other side of the country–but no more.
Which means for West Coast Dr Pepper and Snapple drinkers, those beverages are now going to come with a lot smaller carbon footprint, all around.