Austin's Cleantech Open finds, funds and fosters businesses from around the country that work to solve energy, environmental and economic challenges–and now, it's showing some love for Texas, Arkansas and Oklahoma with mentoring, training, access to capital and showcasing opportunities exclusively for cleantech start-ups from within its home region.
The Clean Technology and Sustainable Industries Organization (CTSI)–the force behind the annual Cleantech Open–is currently seeking local, budding entrepreneurs in search of investment opportunities, expert advice, and the chance to compete nationally in its national competition, which offers a grand prize of up to $250,000 in cash and services, with an overall prize chest of more than $1 million (not to mention everlasting fame and glory).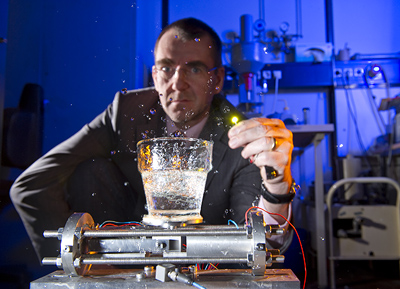 The CTSI and its partners in the tri-state area, including the Austin Technology Incubator, will coordinate efforts across metro hubs throughout the south-central region; judges in each region will choose around  15 semifinalists to advance for mentorship and judging at the regional level, and from there, top regional finalists will be eligible to receive prize packages worth $20,000 in cash and services, and to advance to the nationwide competition.
Solution categories for the 2011 program include: air, water and waste; energy efficiency; green building; renewable energy; smart power, green grid and energy storage; and transportation. Companies with less than$1 million in private, third-party funding, less than $5 million from other sources of funding, and at least two people located within the three-state region are encouraged to apply online by May 24th.