An ambitious clean energy bill was recently signed into law in California that calls for 33% of the state's energy to come from renewable resources. While this goal is indeed ambitious and admirable, recent news about Scotland's clean energy commitment sets the bar for renewable energy goals at a whole new level.
According to The Climate Group, Scotland has already exceeded its 2001 goal of getting 31% of its energy from renewable sources such as offshore wind and ocean wave power. Now the country states that it is raising its 2020 renewable energy goal from 80% to 100%.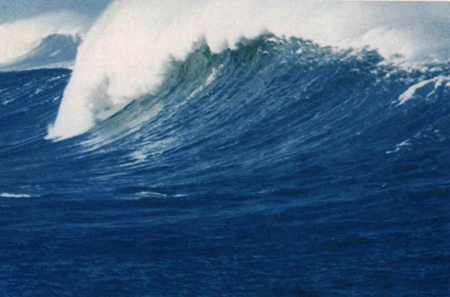 While Scotland will not run solely off  renewable energy, the country does intend to generate twice as much electricity as it needs, at least half of which will come from renewable sources. That means that it will be generating the equivalent of 100% of its energy needs from renewables. The Climate Group  says that Scotland lays claim to 25% of Europe's offshore wind and tidal energy resources and 10% of its potential wave capacity. We've recently seen that Scotland has a proposed plan for offshore wind developments in Scottish waters, which reportedly have the potential to generate 5 gigawatts of electricity by 2020.  Other lease agreements have been signed for six wave energy and five tidal energy projects, with a potential capacity to generate 1.6 gigawatts.
In its last term, the Scottish Government issued permits for a total of 42 renewable energy projects. In 2009, more than 25% of electricity demand came from renewables and there are around 7 gigawatts of renewables capacity installed, under construction or permitted in Scotland which has allowed the country to exceed its short-term target of 31% of electricity demand from renewables in 2011. Nuclear power is officially off the table in Scotland as the country has stated it has ruled out any possibility of new nuclear power development.