German automaker Audi has announced that it is planning to become a CO2-neutral manufacturer, although no real time-table has been set for the grand benchmark. The company says the plan, called the e-gas project, has been in the development phase for three years, and is now ready to be set in motion.
To start, Audi is contributing to the construction of an offshore wind farm in the North Sea, a region Germany has been heavily investing in for months. The renewable energy is then fed into the public power grid the automaker uses for production, specifically hoping to power the company's e-tron line of vehicles.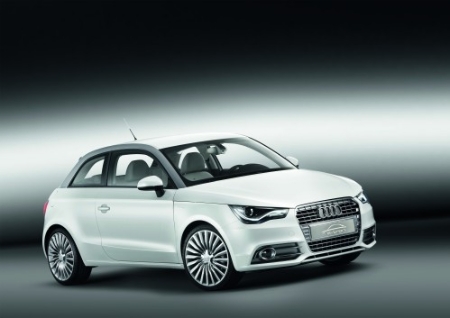 Not stopping there, Audi also wants to use wind-generated electricity to make hydrogen by electrolysis, which it will then convert to methane. And starting in 2013, the company will begin production on a series of vehicles that are constructed using clean energy, and powered by the methane gas produced from the same original source of electricity, calling the process e-gas.
While it's unclear how sustainable this process will be, Audi notes that should excess winds produce surplus energy, that power can be used to produce gas, which can then be stored and fed back to power the grid when winds are low.