French automaker Peugeot recently announced a new hybrid, the SXC Concept, at the China Tech Center as part of the Shanghai Motor Show.
We've covered the car company quite a bit, mostly for its somewhat daring designs like its most recent hybrid racing vehicle, the all-electric EX1 EV and the self-proclaimed world's first fully diesel hybrid.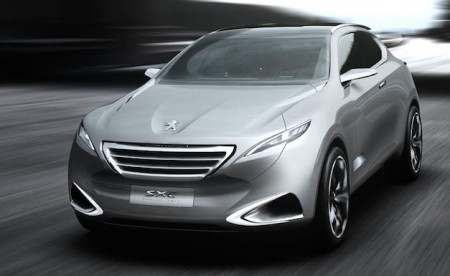 The concept car is equipped with the company's HYbrid4 system, which uses a 1.6 litre, 218 horsepower internal combustion engine to drive the front wheels, and a 70 kilowatt, 95 horsepower electric motor to drive the rear wheels. The four passenger vehicle is roughly 16 feet long, just over five feet tall, and approximately six and a half feet wide.
Designed in Shanghai, the SXC claims a fuel economy of 40.5 miles per gallon, and features two reverse-hinge doors. Peugeot says the car can drive in all-electric mode, but only at low speeds. Just how low and the exact range where not specified.