With the help of Rainer Biogas and NativeEnergy, three dairy farms near Enumclaw, Washington have come together to build a methane digester for manure that will allow them to burn the biogas and produce electricity. The 1 megawatt electric generator project is expected to reduce greenhouse gas emissions by 4,000 tonnes each year.
Apparently the farms, Ritter Dairy, Wallin Dairy, and DeGroot Brothers Dairy, had been looking to build a methane digester for almost a decade, but were not able to find the necessary start-up capital until Rainer Biogas enlisted the help of NativeEnergy, who made ten-year carbon offsets from the project available for purchase in a verified emissions market.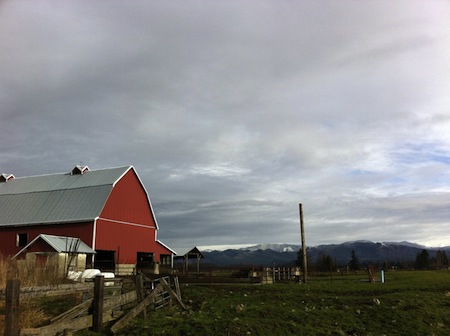 So far, companies like eBay, Stonyfield Farm, Brita, and Effect Partners have purchased shares of the offsets, giving Rainer Biogas and the dairy farms enough funding to begin the project. Once operational, the biogas electric project will sell electricity to Puget Sound Energy.
Ritter Dairy will host the sealed and heated digester system, which will be linked to the DeGroot Brothers Farm across the street, while Wallin Dairy will bring their manure to the system by truck. Together, the three farms house a total of 1,200 cows.