The windy prairies of southern Manitoba are now being put to work providing renewable energy to the Canadian province.  According to San Francisco based Pattern Energy Group, construction on its St. Joseph Wind project has been completed and the facility is now fully operational. The 138 megawatt (MW) wind energy project is located in the southern Manitoba community of St. Joseph, just north of the US border. Pattern says that the facility is capable of producing enough clean power each year to handle the power needs of  50,000 homes in the Manitoba area.
Pattern Energy CEO Mike Garland stated that, over the course of its construction, the St. Joseph wind project created 350 jobs, 75% of which came from Manitoba. The plant currently employs ten people for operation and maintenance.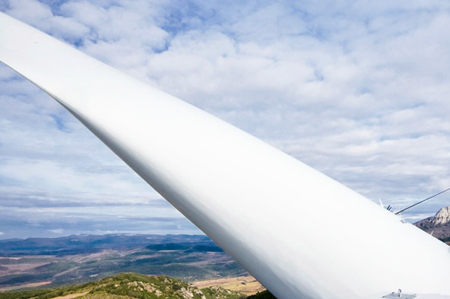 Pattern expects the St. Joseph wind farm will generate significant revenue for the region. Over the life of the project, it is expected to pay an estimated $38 million to landholders and an additional $44 million in local taxes, with two-thirds of that tax revenue dedicated to education and one-third committed to the host communities.
Now that the wind farm is fully operational, Patterns says St. Joseph will help in reducing greenhouse gas in the area to the tune of 350,000 tons.  Sales of the project's energy will follow a 27-year agreement that Pattern and Manitoba Hydro entered into prior to the completion of the facility.
EarthTechling wants your opinion! Take EarthTechling's 3-minute reader survey and enter to win a $250 Amazon gift card.  The 2011 survey closes on April 15, 2011.