The performance of a LED lamp, the cost of a CFL, and the illumination of incandescent bulb? That's what Lumiette claims to have achieved with the Xcellume PAR 38 (Parabolic Aluminized Reflector type) Flat Panel Lamp (FPL).
The Xcellume PAR 38 FPL is said to reduce power consumption by 75 percent over the equivalent  incandescent bulb, lasting four times longer than a typical CFL and eight times longer than a halogen lamp. The bulb will work with any existing medium screw-based socket in a residential environment, and is compatible with most dimmers.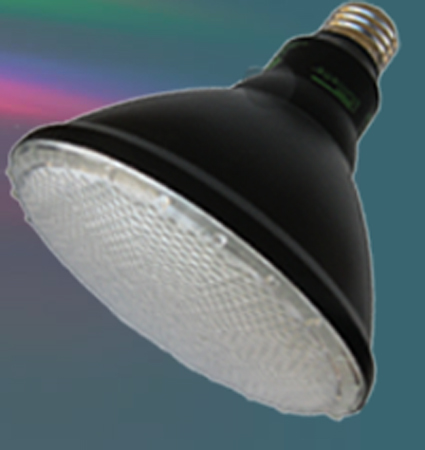 This bulb consumes only 15 watts while producing 750 lumens, and has a lifespan of 25,000 hours.
Cost to manufacture and retail pricing for the Xcellume PAR 38 ranges anywhere form 67 – 75 percent less than PAR 38 bulbs using LED technology currently on the market; it carries an manufacturer's suggested retail price of $19.95.