Recent findings from a Harris Poll have yet again been confirmed, as the majority of American homeowners are planning on doing some home improvement this year. This time it is according to the the American Express Spending & Saving Tracker, and many are planning to tackle projects that will increase the energy efficiency of their homes.
Of the 64 percent of those surveyed who planned some form of home improvement in 2011, 32 percent were focusing their efforts on energy efficient windows and doors, insulation, roofing and heating/ventilation/cooling systems. A chief motivation for the vast majority of those with such projects on their to-do lists was the long-term cost savings.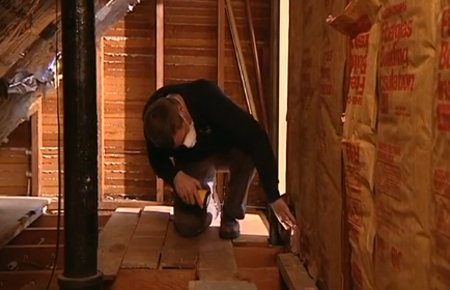 The amount of money homeowners were planning to spend on home improvement this year–$3,400–had dropped by nearly half over those who responded to the same survey last year. Another trend for 2011is that more homeowners are eschewing contractor's fees for the do-it-yourself approach.
"This year, consumers are spending smart and looking for ways to save when it comes to home renovation," said Pamela Codispoti, executive vice present and general manager of Consumer Card Services, American Express, in a statement. She went on to note that many homeowners are planning to use their tax refunds to fund home improvement projects.