Boston is serious about green building. Just a year after it released its large-scale energy efficient public housing upgrades, Mayor Thomas Menino has announced the Energy Positive ("E+") Green Building Demonstration Program, aimed at building ten grid positive green homes on city-owned land while laying the groundwork for improved green building policies in the city as a whole.
Towards that end, the Boston Redevelopment Authority (BRA) is currently seeking proposals from architects and developments teams for homes that will beat LEED Platinum (yes), covering 100 percent of their own energy needs with renewable energy while feeding excess energy back into the local grid. While teams can compete for more than one site, each proposal must be directed at one of the ten individual development sites designated for demonstration purposes through the program.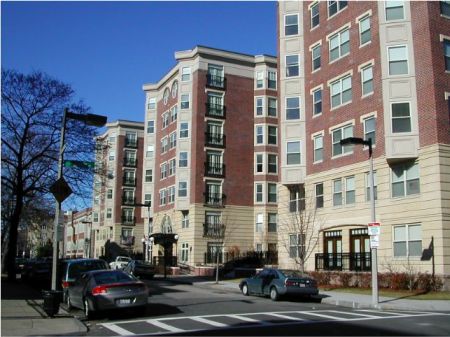 E+ is expected to build upon Boston's Article 37 Green Building Zoning and Green Affordable Housing Guidelines, with a strong focus on advancing residential green building practices; findings from the program will help to shape Boston's future green building policies and practices.
The E+ Request for Proposal document is available through the BRA. Proposals are due May 31st.