The European Commission has announced that they will set aside over $34 million to support a nearly $60 million program called Green eMotion that, among other things, will facilitate market roll-out of electric vehicles.
According to the commission, transportation in Europe is 96% dependent on oil, and the commission is planning to halve the number of conventional cars on the road by 2030, and phase them out completely by 2050 as we reported earlier this year.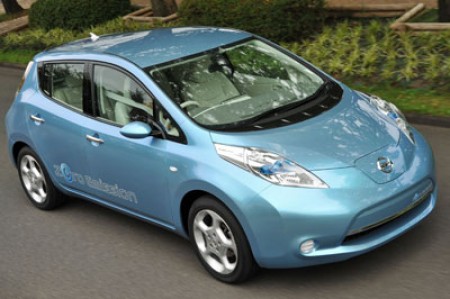 The commission is also attempting to cut all transportation greenhouse gas emissions 60% by the year 2050. Working to reach that goal, Green eMotion is a four-year program that will compare technology and electromobility initiatives in eight different European Union states, including some smart grid plans.
Private partners in the program include companies like Alstom, Better Place, Renault, Nissan, and initiatives are set to take places in a variety of cities, like Rome, Barcelona, Dublin, and Berlin. News of the EU's plans comes as President Obama recently laid out plans for America's energy future.
EarthTechling wants your opinion! Take EarthTechling's 3-minute reader survey and enter to win a $250 Amazon gift card.  The 2011 survey closes on April 15, 2011.