It's an unfortunate truth that, over the past few decades, we've managed to pollute and contaminate some of our nation's treasured landscape. Toxic waste dumps such as Love Canal and Times Beach as well as  brownfield sites are lingering reminders of days gone by when less-than-diligent attention was paid to the environmental impact that such operations would have on our nation's land and the communities that surround them. It would seem, though, that the U.S. Environmental Protection Agency (EPA) has a plan to make some lemonade out of the otherwise sour situation. A recent announcement states that the EPA is now actively seeking applications from states, tribes, regional governments, and communities that are interested in putting these contaminated lands to work generating clean, renewable energy for their communities.
The program is part of  the EPA's "RE-Powering America's Land" initiative which aims to take multiple approaches to cleaning up contaminated land and erecting renewable energy resources on them.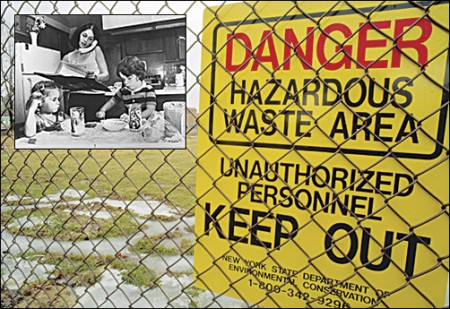 The Department of Energy's (DOE) National Renewable Energy Laboratory (NREL) will conduct studies on selected sites to determine how feasible a renewable energy project would be for a given area, ascertain what sort of renewable energy technology would work best in those cases, estimate potential energy generating capacity and figure out whether such projects would be economically feasible.
The EPA's initiative is focused on using potentially contaminated sites to boost renewable energy output, create jobs, improve affected communities and, as a fringe benefit, reduce the number of green spaces that would otherwise be used for the same renewable energy projects.
Proposals must be submitted to the EPA and are due by May 20.
EarthTechling wants your opinion! Take EarthTechling's 3-minute reader survey and enter to win a $250 Amazon gift card.  The 2011 survey closes on April 15, 2011.