Who says there's no green buildings in the South? The University of South Carolina (USC) would have you know that the Palmetto State has made the list of the top ten states with LEED certified building, thanks, in part to green building at USC.
Michael Koman, USC's director of sustainability, highlighted USC as a major driver in South Carolina's designation as the number five LEED state in the nation–based on square footage of LEED-certified space per person in 2010–as per recent rankings from the U.S. Green Building Council (USGBC).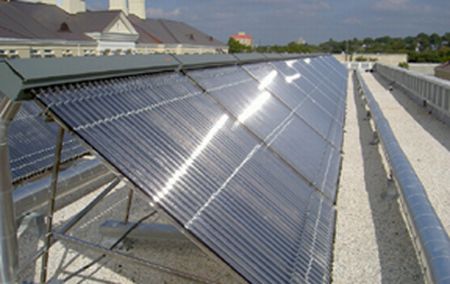 He said, in a statement, "To see South Carolina ranked among the top states in the country is gratifying, as it shows that our commitment to sustainability and education is producing results." He goes on to note that USC's partnerships with the South Carolina Chapter of the USGBC, members of the design and construction industry, other state agencies and regional manufacturers have been key in helping the school build its three LEED certified buildings.
USC opened its Green (West) Quad in 2004, the state's first public LEED building and the first green residential hall in the United States. Currently, the school features 517,983 square feet of LEED-certified space, and its Columbia campus is on track to more than double that figure in the next two years with the completion of several projects, including the renovation of a residentice hall, and a building on the historic Horseshoe section of campus.