Tesla Motors opened the doors of their workshop in Palo Alto, California to reporters recently to answer questions about their new Model S electric vehicle.
We first covered the car when it was unveiled at this year's Detroit Auto Show, and again when more details about the all electric vehicle surfaced, including it's almost $70,000 price tag for the 300 mile version. But this is the first time for images of the car during the manufacturing process.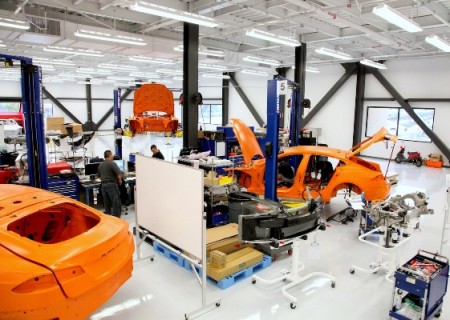 Orange painted cars, seen above, are used as crash-test vehicles, and painted the bright color so that Tesla Motors engineers can study the structure's reaction to impacts.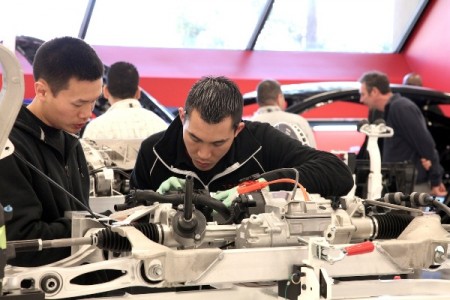 In the photo above, technicians are assembling a front sub-frame of a Model S.
The car seen in the photo above is VIN 8, and is being used as a manufacturing prototype for mass-production. Tesla Motors hopes to have the Model S be mass-produced at a rate of 20,000 per year at the Tesla Factory in Fremont, California.