When we last checked in on Seat, the Spanish automaker was showcasing at last year's Paris Auto Show its fun little IBE all-electric concept vehicle. Fast forward to the ongoing Geneva Motor Show, and Seat is showing off its new IBX concept crossover, complete with the thought process of a hybrid style design.
Seat's IBX crossover, according to the auto manufacturer, is seen as being an urban sports utility vehicle for what would be considered an active lifestyle. It would be capable of an electric range of 45 kilometres, which could be expanded via the internal combustion vehicle tied to the electric motor.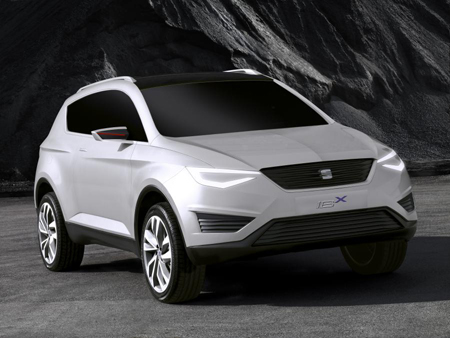 Possible candidates for the concept's engine, said Seat, are the state-of-the-art direct injection TDI and TSI engines from its current line up. It is also equipped with a variety of  efficiency technologies and, in its base configuration, is set up for front wheel drive. However, a modern 4WD system might be an option for what is called further enhanced mobility.
Seat said as well the IBX has a length of 4.26 metres, making it relatively compact. It has a width of 1.80 metres and a height of 1.62 metres. The headlamps are LED technology, and the air intakes are low down on the front end, featuring integrated fog lamps.