If you find yourself frustrated with gas prices lately, just remember it's always a little worse in Hawaii. According to Gasbuddy, while most of us are enduring state gas price averages between $3.40 and $3.70, gas stations in Hawaii are getting $4.19 per gallon on average. Since gas prices are so epically high and don't show any signs of letting up soon, electric vehicles (EV) ought to be looking like a very attractive option for Hawaiian residents, tour operators and tourists alike.
The state of Hawaii thinks so. its Transportation Energy Diversification Project is an effort to speed up the adoption of EV and EV charging infrastructure in the state and takes the form of rebates and grants to make that happen. The Hawaii EV Grant program handles awarding grants to commercial parties interested in bringing EV to the state and their most recent recipient is GreenCar Hawaii.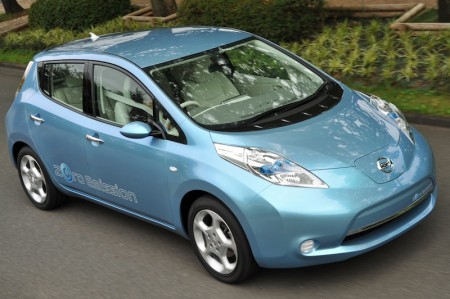 GreenCar Hawaii is one of six companies that was chosen from 19 total applicants for the grant money. The company operates a fleet of hybrid vehicles in a car sharing program that allows resort guests at Pure Kauai Luxury Getaways and Grand Hyatt Kauai to "rent" a hybrid by the hour or day. The $200,000 grant that they've just received will allow them to add four to six electric cars to their fleet. Next, the company has their eyes set on Oahu,  where they hope to launch a similar car sharing program.
GreenCar Hawaii is apparently the only company that runs this type of  car sharing program on any of the  Hawaiian Islands at the moment. Currently, their hybrid fleet is comprised entirely of Ford Escape Hybrid SUVs and available only to the aforementioned Kauai resort guests at $15/hr or $115 for 24 hours with free gas, unlimited mileage and roadside assistance included.