At some point, a big lightbulb appeared over the heads of Belarus designers Maria and Igor Solovyov of Solovyov Design, and it wasn't shaped like an old-fashioned incandescent.
The Insight CFL (which comes to us via Greenmuze) is, in fact, shaped very much like a brain–not unlike the artful squiggles of the Plumen 001, but way more complex.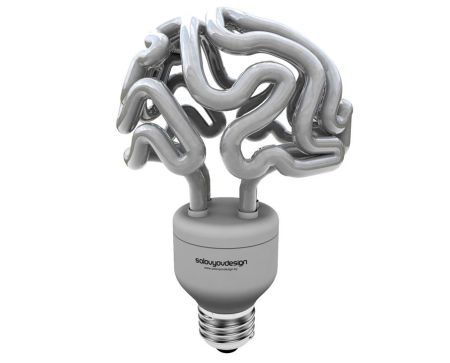 Like all CFLs, the Insight is built for energy efficiency and a long lifespan. Unlike the bulbs you'll find at the hardware store, it will add a little pizzazz to your average lamp or overhead lighting source–so much so that you may not want to cover them up with a shade.
So far, the Insight CFL is just a concept, but if designs like this prove popular, we predict you'll be seeing funkier CFLs at a store near you before too long.