Zero Motorcycles has unveiled "sweeping technical improvements" with the introduction of its 2011 electric motorcycles, including "a complete overhaul of the Zero S and the Zero DS."
In general terms, the changes by Zero move the bikes in the direction of greater flexibility and ease of use. For instance, the S and DS have gone to a maintenance free belt drive, which not only means there's no longer any bothering with oily chains, but also that the bike rides a lot quieter, Zero said. The company boasted of "more robust wheels, a new HB Performance braking system, tires with better grip, more robust hardware, new aggressive profile foot pegs and an integrated ignition switch and lock." All that, plus a 12.5 percent increase in the battery-pack capacity on those two models, extending riding range.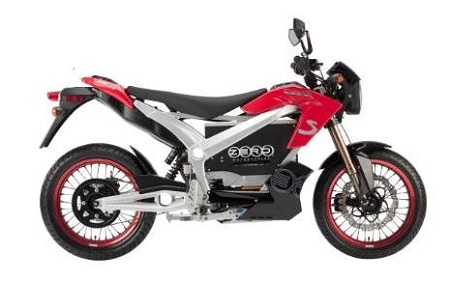 The Zero dirt bikes, the X and MX, are getting a lot of those same changes – wheels, brakes, ignition – and will also come with components such as headlights, taillights, sidestands, dashes, sensors and different gearing that makes them street-legal. "The ability to legally ride the electric off-road motorcycles on the street," Zero said, "opens countless new possibilities for enthusiasts as well as a new market for Zero."
Meanwhile, Zero said its entire line of electric motorcycles will now be able to use an optional accessory that makes them J1772-plug compliant, meaning users can take advantage of all those public charging stations that are popping up. And the company said an optional upgrade will even allow for DC fast charging.