Not long ago, we reported that construction had begun on the new net zero  Lady Bird Johnson Middle School in Irving, Texas. Now the Irving Independent School District has announced it will be working with GridPoint to design, engineer and install the school's 582 kilowatt solar panel system.
The plan is, first of all, to cut the amount of energy used by the typical middle school roughly in half by working with the most energy-efficient bulding materials. Renewable energy sources will then make up the building's remaining needs, furthering lightening the school's carbon footprint.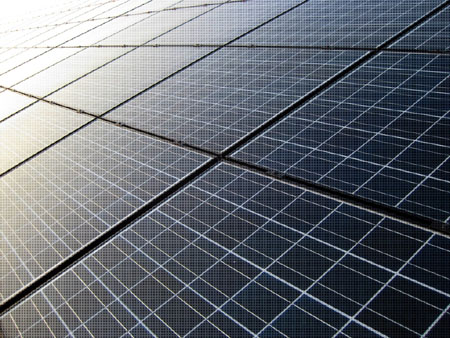 GridPoint will be installing a unique cylindrical, non-penetrating solar panel system specifically designed for commercial rooftops called Solyndra. This system will make optimum use of the school's 150,000 square foot roof space, capturing sunlight across a 360-degree photovoltaic surface that can convert direct, diffuse and reflected sunlight into electricity.
This Solyndra solar energy system will also feature an intelligent monitoring application, which will record and display current and historical energy production, allowing the Irving Independent School District to monitor its performance through an online interface.Like so many schools across the country installing smaller scale solar power systems, this one will also be used as a teaching tool in the classroom, giving students at Lady Bird Johnson Middle School a hands-on education on renewable energy.