Joining Wisconsin and Ohio, Florida has told the federal government thanks but no thanks on high-speed rail.
New Republican Gov. Rick Scott said in a statement that the proposed Orlando-Tampa line was too expensive in a time of big budget deficits and that ridership and revenue projections were most likely overly optimistic, exposing the state to potential additional costs. He also said that ultimately Floridians could be left having to return $2.4 billion to the federal government if, as he fears, the plug were pulled on the project before completion.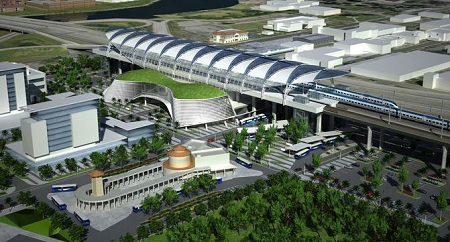 The decision came just days after President Obama unveiled a 2012 budget that includes $8 billion for high-speed rail, part of a six-year plan to spend $53 billion on a nationwide network of faster train service.
Scott said he informed U.S. Transportation Secretary Ray LaHood of his decision yesterday. LaHood later released a statement expressing disappointment. "Nevertheless," he added, "there is overwhelming demand for high speed rail in other states that are enthusiastic to receive Florida's funding and the economic benefits it can deliver, such as manufacturing and construction jobs, as well as private development along its corridors."
Earlier today, the secretary posted on the department's blog about the benefits of high speed rail. He noted that after Wisconsin turned down federal funding for a high-speed rail line, Talgo, a Spanish-owned rail manufacturer that had already hired 100 workers in Milwaukee, "decided to close the door on its operation in Milwaukee and move elsewhere."
New York State's Congressional delegation was quick to jump on Florida's fund rejection, requesting it be allocated to their state instead. U.S. Senator Kirsten Gillibrand, for example, said to LaHood "these investments will create jobs, spur economic development, and continue to build on the growth of ridership we've seen in recent years."