Environmentally-friendly headphones for the audiophile? Sounds good to us, and the pictures certainly don't look too shabby, either. The Ashcraft Aria headphones concept (which comes to us via Yanko Design) is an attractive combination of recycled materials and cutting-edge audio tech, designed by L.A.-based Ashcraft Design.
The Aria's headband comes wrapped in wood recycled, appropriately enough, from acoustic guitars. The ear cups–satin spun to a fine sheen–are constructed of reclaimed aluminum, and the quilted leather cushioning for your head and ears comes from old bags, jackets and other types of clothing.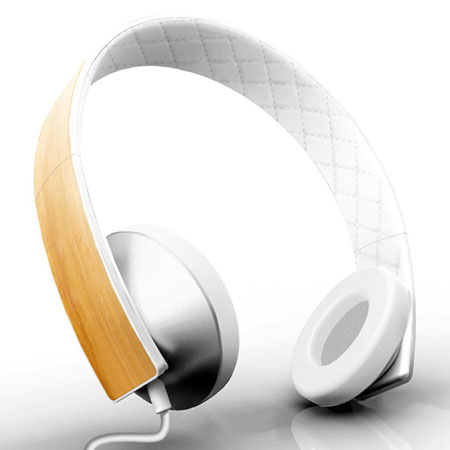 Sound here is given its due by 40 millimeter titanium-plated drivers tuned to deliver a high degree of clarity.
These 'phones look perfect for taking in tunes at home, or anywhere else no one will mind you being completely cut off from the outside world. (If you're looking for a more inconspicuous option, consider the Thinksound line of eco-friendly ear-buds.)