The GOP-controlled House of Representatives is taking another pluck at President Obama's clean energy strategy this week. This time around it is in the form of a witch hunt – umm, probe – by the House Energy and Commerce Committee into a $535 million stimulus loan guarantee awarded in March of 2009 to solar panel manufacturer Solyndra.
Solyndra, according to a recent San Jose Mercury News article, has hit troubled times of late. Struggling to compete in the solar panel manufacturing business, it backed off of an IPO, shuttered a plant and shelved plans to hire hundreds of additional workers. House Energy and Commerce Committee Chairman Fred Upton (R-MI) and committee members, perhaps sensing blood in the clean energy waters over what was once considered "a poster child for clean energy" for President Obama, is demanding the U.S. Department of Energy (DOE) hand over "all documents and information" related to the Solyndra loan.
Upton, in a letter to the DOE, said that "the unfortunate reality is that the Energy Department's stimulus loan guarantee program highlights many of the systemic flaws associated with the stimulus. In the mad dash to spend hundreds of billions of dollars, projects were rushed and the highly-touted benefits from ribbon cuttings were not realized…with proper oversight and the recovery of unspent funds, coupled with further spending cuts and the eradication of burdensome government red tape, we can get job creators hiring and the economy moving again."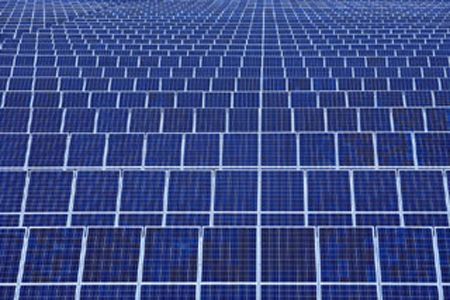 The Department of Energy, through the Loan Programs Office, has issued loan guarantees or offered conditional commitments for loan guarantees thus far totaling nearly $18 billion to support 19 clean energy projects.  Together, these projects will produce over 41 million megawatt-hours or enough to power 3.5 million homes.
There's been no issued comment from the White House or DOE over the House request yet, but you can certainly bet this is just the first in an opening barrage of probes into the DOE's loan guarantees. We've certainly covered our share of these during our time writing about green technology and wonder what the ultimate fate will be of the DOE's attempts to stimulate clean energy innovation in a climate where (a) some question government intervention in a free clean economy market and (b) a huge budget battle which could shut down the federal government is brewing in D.C.