Most observers don't think it's likely and many don't think it's even possible, but the Obama administration isn't giving up on its goal to have 1 million electric vehicles (EVs) on U.S. roads by 2015.
In a new report, the administration uses some optimistic production figures – particularly for the Chevrolet Volt – to outline a scenario under which automakers will churn out 1.22 million EVs through 2015 (note that's through 2015, not by 2015). The administration counts 505,000 Volts in that total, a figure arrived at by assuming GM ramps production up to 120,000 annually beginning in 2012. While some media reports have suggested GM is considering trying to make that many Volts next year, the Detroit News mentioned that the plan remains to make 45,000.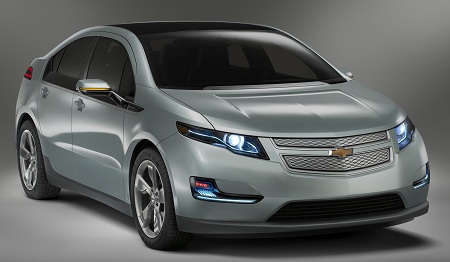 Just last week, a study put together by a panel of experts primarily from the auto industry and research institutions suggested there would be both insufficient EV supply and demand to reach the Obama goal.
In addition to assuming a big jump in the number of Volts made, the administration projects Nissan's Leaf hitting 100,000 in annual sales by 2014. At the other end of the price spectrum, the administration's math has the Fisker Karma, a luxury beast intended to take on Tesla's Roadster, producing 10,000 cars in 2015.
Perhaps to help reach these goals, the administration hopes to make EVs more price attractive by transforming the current $7,500 EV tax credit into a rebate that would be paid out at the point of sale. The full "One Million Electric Vehicles By 2015" report is available online as a PDF for the curious.