Is the United States really losing the cleantech race? It isn't if the Zayed Future Energy Prize is any indication. Four American entries lead the way as finalists for the 2011 prize, which is named for the founder of the United Arab Emirates, Sheikh Zayed bin Sultan Al Nahyan, and comes with a first-place award of $1.5 million. The winner will be announced Jan. 18 at the World Future Energy Summit in Abu Dhabi.
This is the third year for the prize, which is more about honoring achievement than it is funding cutting-edge innovation. The 2010 winner, for instance, was Toyota, for whom $1.5 million is the proverbial rounding error. None of the 2011 finalists just announced is a corporate powerhouse at that level, and in fact two of the American finalists are individuals: Amory B. Lovins, chairman and chief scientist at the Rocky Mountain Institute, and Terry Tamminen, CEO and founder of 7th Generation Advisers.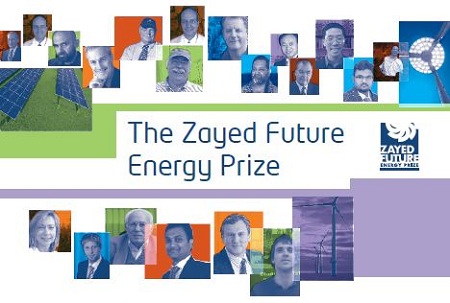 The other American selections among the six finalist: E+Co, a company based in New Jersey that invests in small and growing renewable energy enterprises in developing countries; and the Arizona-based solar-module manufacturer First Solar.
Also named as finalists  for the prize were Barefoot College, a fully solar electrified College in India that trains woman in rural areas to contribute to solar energy development, and Vestas, a Danish manufacturer of wind turbine.
Like what you are reading? Follow us on RSS, Twitter and Facebook to learn more and join the green technology discussion. Have a story idea or correction for this story? Drop us a line through our contact form.