Remember DeepWind? That was the Dutch-led effort to explore using a floating, vertical-axis turbine for offshore wind power generation. Now a French company, Technip, appears to be chasing a similar dream, announcing the launch of the Vertiwind project.
Technip has some experience in this field: It said it helped on the "successful design, fabrication and installation of Hywind, the first industrial size floating wind turbine, for Statoil in Norway." But Hywind, while novel in that it was a floating turbine, had the traditional blade design. Going vertical offshore reportedly represents yet another leap. Along with DeepWind, this is also something being pursued in the United Kingdom with a project called Novel Offshore Vertical Axis.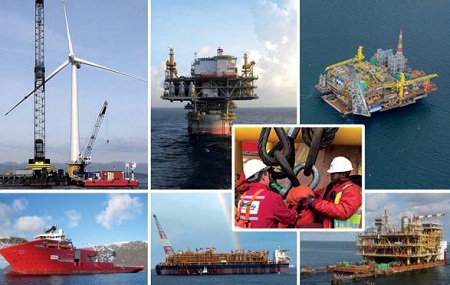 Technip, a global energy engineering firm, said it has a host of partners on the project, including Seal Engineering, ISITV, IFP Energies nouvelles, Arts et Métiers, Bureau Veritas and Oceanide. The company said it was also getting unspecified funding from France's Environment and Energy Management Agency.
The company believes that, free of the constraints related to the foundations of fixed wind turbines, its Vertiwind concept "opens new perspectives for wind farms offshore numerous countries notably in the Mediterranean basin, in Europe and the United States."