The numbers on cleantech funding from 2010 have come in via Mercom Capital Group, a global clean energy research firm, which recently released its 2010 report on merger and acquisition (M&A) and funding activity for specific cleantech sectors. The upshot? Solar funding limped along–except in China–while wind power and smart grid investments surged ahead.
After being effectively hobbled by the recession in 2009, solar investments rebounded only slightly in 2010, which trended down after the 2nd quarter. 148 different investors participated in VC funding rounds, and solar M&A transactions totaled $2B in 44 deals. A bright spot on the solar funding landscape was a whopping $34B ponied up by Chinese government banks to Chinese companies–such as LDK SOlar, Yingli Solar, and Suntech–dwarfing all other solar transactions for the year.
Notable VC transactions for the solar sector, added Mercom, included BrightSource Energy for $176M, followed closely by Solyndra for $175M and Amonix for $129.4M.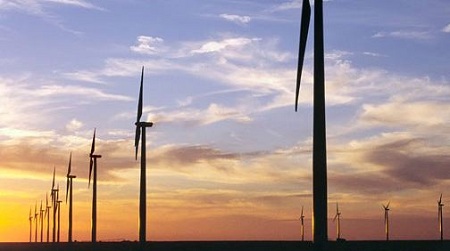 In the smart grid sector, venture capital (VC) funding nearly doubled in 2010, placing such funding in the smart grid sector at its highest point on record with $769M in 51 deals, which is an 88 percent increase over 2009 ($410 million). Top smart grid VC transactions, said the firm, included the $165M raise by Landis+Gyr, the $106M raise by Trilliant and the $52M raise by OpenPeak. The acquisition of Ventyx by ABB for more than $1B remained the largest M&A transaction for the year.
Wind power investments were also strong last year, with  a 40 percent increase in VC and private equity activity. Large offshore wind projects boosted project funding activity to over $9 billion, while M&A transactions came to $1.3B in 23 deals–the lion's share of that in the form of the nearly $900M acquisition of John Deere Renewables by Exelon.