Say you're in the market for a new washer and dryer. You know you want your new appliances to be energy-efficient, but there are so many competing claims. Should you get the pair that uses the least amount of water or the one that uses the least amount of electricity? And what about the models that claim to be "smart?"
First, you'll want to look for the Energy Star seal of approval. This program of the Environmental Protection Agency offers certification for appliances that are more efficient than their non-certified counterparts–in the case of clothes washers, those that use about 30% less energy and over 50% less water. (Many qualified clothes washers boast greater capacities than conventional models, meaning fewer loads of laundry.) In each product category, Energy Star sets specific guidelines for qualifying appliances, which manufacturers must demonstrate before a given product is certified. Additionally, "smart appliances" now hitting the market can work to save even more energy at home by communicating directly with your electricity company.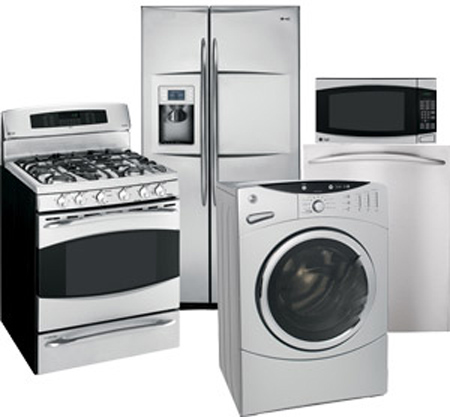 While there have been discrepancies between efficiencies reported by manufacturers and the actual efficiencies of appliances on the market, Energy Star recently tightened its belt with third-party certifications, designed to ensure that all appliances bearing the blue Energy Star logo meet or exceed all efficiency standards. Energy Star is currently the most ubiquitous and widely-recognized certification system for energy efficient appliances and electronics in the U.S., and currently, almost all states and territories have rebates for Energy Star qualified appliances.
In terms of washers and dryers, specifically, Energy Star recommends looking for washers with a high Modified Energy Factor (MEF) and a low Water Factor (WF)–both of which are listed online on the Energy Star qualified product list–and dryers with an automatic moisture sensor, which automatically shuts off the machine when clothes are dry. The Natural Resources Defense Council (NRDC), another good online resource for energy-efficient appliances, additionally recommends choosing a washer with a faster spin speed (which reduces the drying time and your dryer's energy use) and choosing a gas dryer rather than an electric dryer where possible. For all appliances, NRDC also recommends comparing figures on the EnergyGuide label on the products you're considering, which offers a side-by-side, commonsense breakdown of how much energy that appliance is likely to use.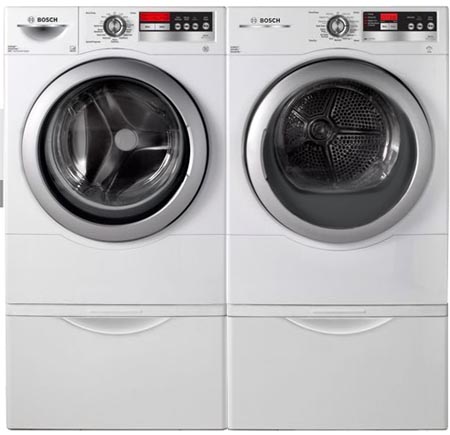 Each year, Energy Star also highlights a manufacturer as Partner of the Year in recognition of top-of-the-line efficiencies across several appliance lines. For both  2009 and 2010, that partner was Bosch, in recognition for the company's commitment not only to energy efficient appliances but to also reducing the environmental impact of appliances during each phase of their life cycle, including  manufacturing and recycling/disposal. According to John Farley, Senior Brand and Environmental Marketing Manager for Bosch, replacing the average set of appliances (dishwasher, refrigerator, clothes washer) with Bosch's energy-efficient models can accumulate $1000 in savings over the lifetime of the appliances.
Currently, Energy Star qualified appliances must exceed Federal minimum efficiency standards in each product category, so when those minimums change, so do Energy Star requirements. Improved standards at the federal level are instrumental in driving manufacturers to improve efficiencies, since achieving these benchmarks are prerequisite for selling a given appliance within the U.S. Lately, however, more efficient standards passed by individual states have had an impact as well.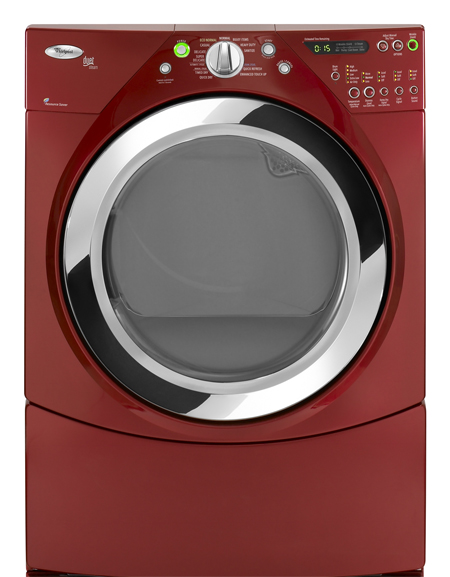 Marianne DiMascio, Outreach Director for the American Standards Awareness Project, a nonprofit organization that works to advance and improve standards at both the federal and state levels, notes that more stringent state standards help to transform the markets for appliances by requiring manufacturers to mass-produce more efficient products. "When California sets a standard – because of its size – it can impact virtually the entire market," she told us. She goes on to explain that because California passed a standard for televisions higher than federally-mandated minimum efficiencies, a high percentage of TVs nationwide already meet the government's higher Tier II standard nearly two years before it's due to go into effect.