A federal grant program for the development of renewable energy projects is facing expiration, and uncertainty reigns as to whether President Obama's compromise with Republicans on tax issues will extend it. Now the American Wind Energy Association (AWEA) is warning that a failure to continue the Section 1603 grant program would result in the loss of "tens of thousands of jobs."
In a press release, the AWEA cited a Lawrence Berkeley National Laboratory study that said the grant program, part of the American Recovery and Reinvestment Act of 2009 and administered by the Treasury Department, had "saved 55,000 jobs." But already, the group said, the possibility that it will end shortly is resulting in cutbacks.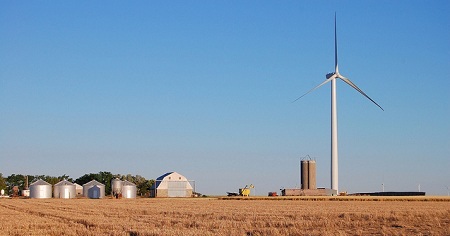 "We have people being laid off right now, and we expect to see more without fast action on the tax extenders now being negotiated," said Denise Bode, CEO of AWEA. "The 1603 tax credit extension would help bring them back as soon as possible."
The Hill, which covers the Washington political scene, cited an unnamed Senate aide saying the compromise tax deal as it now stands does not include an extension of the program, but added "the package is still subject to change." Late last month, 24 Senators – all but one Democrats – sent a letter to the Senate leadership calling for a two-year extension of the program.
According to a report released by Vice President Joe Biden in August, the 1603 program had provided some $3 billion for more than 100 wind-power projects in 30 states, with a total energy production capacity of 5.3 gigawatts.
Looking for green gadget gift ideas for this holiday season? We have you covered with our annual Green Gadgets Holiday Gift Guide – check it out now!