Los Angelenos now have a LEED Platinum certified library, the second City-funded building to be granted the highest green rating from the U.S. Green Building Council.
The Silver Lake Branch Library comes in at 37% more energy efficient than the California's code dictates, and makes use of such green building features as low-flow plumbing fixtures, water-efficient landscape irrigation, an automated lighting system that senses available natural light and adjusts accordingly, as well as building occupancy sensors and automatic window shades.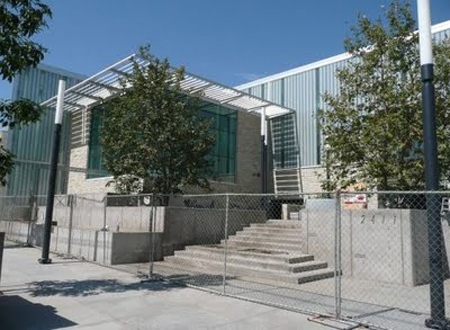 "Imbedded solar cells," operating in conjunction with a roof-mounted solar panel system, also  take advantage of Los Angeles' abundant sunlight and returns energy to the power grid. (The library also features an automatic book return system, which, according to The Eastsider LA, is a favorite feature of its librarians.)
The project is the 25th LEED certified city building since 2002, when the Los Angeles City Council approved the adoption of the U.S. Green Building Council's LEED rating system for all new City design and construction projects 7,500 square feet or larger. This includes to date, 7 Silver facilities, 8 Gold facilities, and 2 Platinum.
Looking for green gadget gift ideas for this holiday season? We have you covered with our annual Green Gadgets Holiday Gift Guide – check it out now!