Ormat Technologies, a geothermal energy company, is in the planning stages of taking out a hefty loan from the U.S. Department of Energy (DOE) to finance three geothermal energy projects currently under construction in California and Nevada. It has partnered with John Hancock to help in securing this loan under the American Recovery and Reinvestment Act of 2009, set to the tune of up to $330 million.
Ormat said it wants the funding to build out the Mammoth CD-4 and Wister geothermal projects located in California and the Deadhorse Wells geothermal project located in Nevada. It is said these projects are in various stages of development and collectively are expected to generate between 80 and 90 megawatts when they come on line during 2013.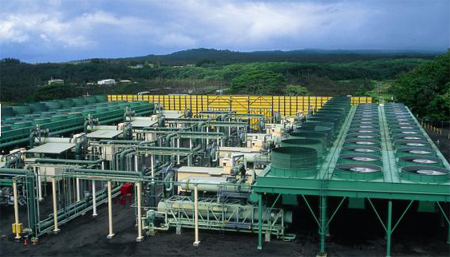 Ormat, which already has its technology installed in over 1,300 MW of geothermal power plants and other electricity generating systems around the world, specifically is going for a loan under Section 1705 of the Recovery Act. Under this provision, the DOE can provide a loan guarantee for up to 80% of loans provided to certain qualified renewable technologies. Proceeds of the credit facilities will be drawn against milestones during the construction period for each project, with the last draw occurring upon commercial operation.
The company also recently has been involved in a geothermal project in Oregon.
Looking for green gadget gift ideas for this holiday season? We have you covered with our annual Green Gadgets Holiday Gift Guide – check it out now!