It looks as if another player has entered the increasingly crowded home energy management space. Eragy, a developer of smart home software applications and services for home energy management and monitoring, recently announced the general availability of its home energy monitoring application and service.
The Eragy application, the company said, is designed to be coupled with a Control4 home automation system and TED5000 home energy monitor. These three products, working in tandem, reportedly can help homeowners "save from 5-20% or more off their monthly electric bills." The energy monitoring service includes a number of proactive alerts and notifications that provide users with real-time information on their energy consumption and system health via email and SMS/text messages.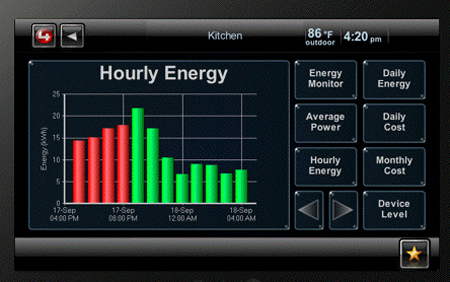 Eragy says a number of interfaces, including a TV screen, iPad, Control4 touch screen, smart phone, or web browser, let users monitor and manage their energy usage in a variety of ways. The company said its application and service, available from Control4 dealers throughout North America via Control4's 4Store Application Marketplace, is priced at around $200 and includes the Eragy Home Energy Monitoring app, Eragy software driver, and 12 months of monitoring service via the Eragy.com consumer portal.
Looking for green gadget gift ideas for this holiday season? We have you covered with our annual Green Gadgets Holiday Gift Guide – check it out now!