A new solar panel manufacturing facility set to be built in Ontario, Canada is showcasing the fact that America's neighbor to the north plans to have its day in the clean energy sun as well. Eclipsall Energy said it plans to invest over $10 million CDN into this project, with a predicted opening date sometime in the first half of next year.
Eclipsall said its 64 MWp production facility will be located in the Greater Toronto Area, providing direct employment to over 90 individuals. Ironically, even though the company is functioning under the O Canada moniker, it is going overseas for some of its operations by "purchasing state of the art European equipment and machinery through Rimas B.V. from the Netherlands" and bringing what it says is "best-in-class European solar manufacturing expertise to Ontario."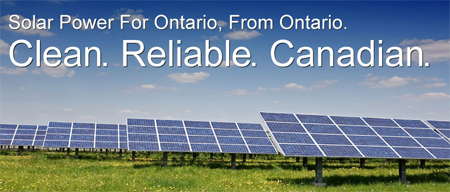 If all goes well with is plant, Eclipsall stated, it will consider expansion of the manufacturing line later in the year. The company itself hasn't been around that long, being founded in 2009 to "coincide with the launch of Ontario's Green Energy Act." The panels it manufactures are said to have a greater than 15 percent efficiency.
Looking for green gadget gift ideas for this holiday season? We have you covered with our annual Green Gadgets Holiday Gift Guide – check it out now!