All you procrastinating clean-energy geniuses out there can relax. The United States Patent and Trademark Office (USPTO) announced it has extended the deadline for its program that expedites the processing of patent applications related to green technology.
Set to expire on December 8, the USPTO pushed the deadline for filing petitions under the Green Technology Pilot Program all the way back to December 31, 2011. Not only that, but pending green technology-related patent applications made in the past year that hadn't been part of the pilot program can now jump in for special consideration.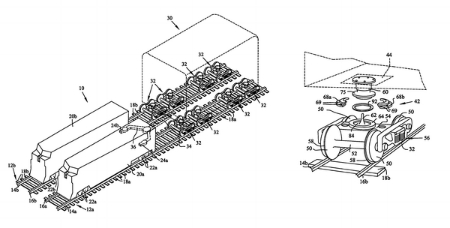 The program, which allows qualified applications to leapfrog others, began last December. As of November 2, the USPTO had received 1,595 petitions. Out of that total, 790 were accepted for review and 94 patents have been issued. The agency said that under the green program, applications receive their first action within 49 days, which by its standards is really fast.
The program is open to inventions related to either the development of a renewable energy source or energy conservation, or to the reduction of greenhouse gas emissions.
Like what you are reading? Follow us on RSS, Twitter and Facebook to learn more and join the green technology discussion. Have a story idea or correction for this story you are reading? Drop us a line through our contact form.