The holiday season is upon us, and whether you dread the coming of Christmas or await it with childlike glee, holiday shopping is always a little more exciting when there's green tech involved.
This year, we've conducted a round up of some of the finest green tech in all the land–gizmos and gadgets carefully selected to increase your loved-one's happiness quotient without causing their carbon footprint to balloon. Why? Because we care.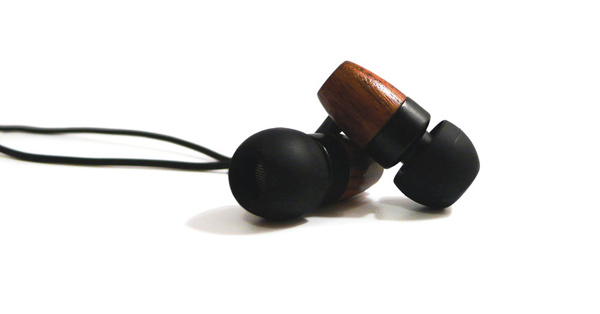 Sure, cheapo plastic earbuds are a dime a dozen. High-end numbers aren't hard to find, either. But a pair of in-ear headphones that combines cost-effective with great audio AND painstaking attention to eco-detail? That's a rare thing, indeed.
We like Thinksound's Rain in-ear headphones for their simple, Forest Stewardship Certified wooden housing for each of the sound drivers, giving them a nice, warm look. They also feature PVC-free cables, and truly excellent sound, which comes courtesy of a 3.5mm gold plated plug and a sound driver with 20Hz to 20kHz frequency response, delivering, as promised, "crisp highs with balanced bass and mids." For the money, these headphones are as great any you'll find for $99 and come in recycled packaging. The audiophile in your life with thank you.
2. RichardSolo Voyager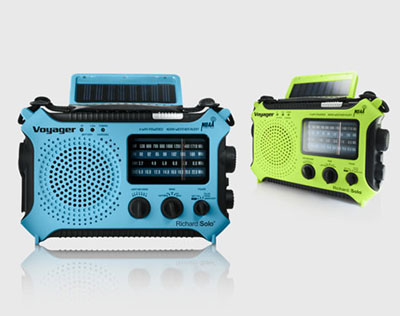 It's a radio! It's a portable device charger! It's all of the above–and best of all, it delivers juice via not one but two off-grid, carbon-free methods. The RichardSolo Voyager (designed by Richard Thalheimer, founder and former CEO of The Sharper Image) sucks up juice from the sun via an integrated solar panel to provide for your AM/FM/shortwave listening pleasure. Should the sun be absent, just apply a little elbow grease to the hand-crank and presto, your favorite station is on the air. The RichardSolo Voyager also provides off-grid power via both these methods for all your portables, via a USB hub.
We like the stylish yet rugged design of the RichardSolo Voyager, as well as the price: just $49.95.
3. Voltaic Converter Solar Backpack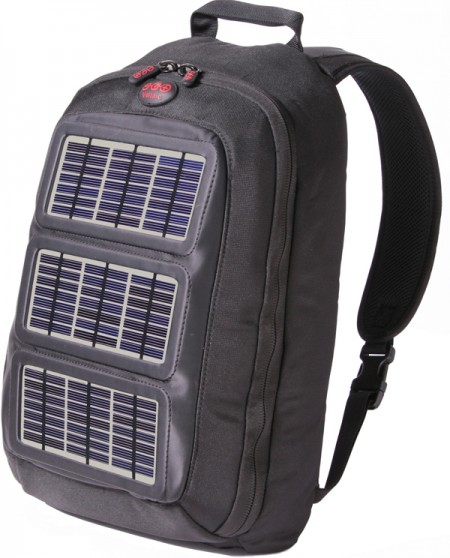 Someone in your life needs a backpack–so why would you get them one that lacks off-grid juice? There are plenty of stylish new solar backpacks to choose from, and we're fond of this one: the Voltaic Converter.
The backpack itself is made from recycled PET (soda bottle) materials, features storage for a variety of your favorite gadgets and other items, and integrated solar panels that charge up fully with 6-8 hours of direct sun. It takes about half of the backpack's charge to fully re-charge a Blackberry (according to our results here at EarthTechling laboratories); the phone connects via a number of included charging "tips" to all your favorite 5 volt portable devices, and retails for $199.
It's thin, light and lovely–it has an uber-green computer profile. What's not to love about the new MacBook Air? Not only is this a great computer, it's probably the greenest laptop on the market today. The MacBook Air is EPEAT Gold and Energy Star 5.0 qualified, dual testaments to its energy-efficiency. According to Apple, the laptop's entire unibody enclosure is made of recyclable aluminum and it comes standard with energy efficient LED-backlit display. The Macbook Air is mercury-free, made with arsenic-free glass, contains no brominated flame retardants and is PVC-free. (Phew.)
Weighing in at just 2.3 pounds and measuring an incredibly thin 0.11-inches at its thinnest point, the MacBook Air will run you $999 to $1,599, depending on how much memory the recipient of your gift may need. Consider yourself loved.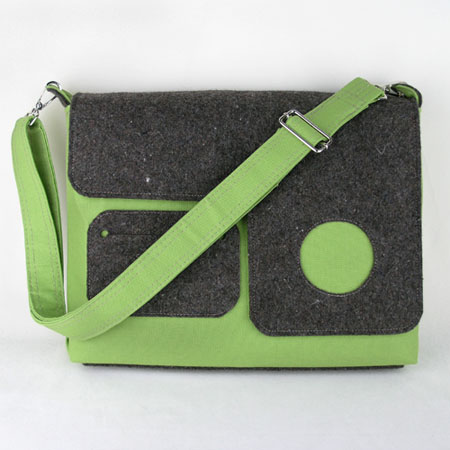 Shopping budget tight? Can't afford the eco laptop? Feel free to go for the next best thing: the eco laptop bag. Specifically, the stylish and lovely Eco Portabile Media Bag from Zaum Handmade, which features one front wool pocket and one large back pocket in organic canvas as well as three gusseted interior pockets for all your techno-stuff. There's one interior zip pocket, and a padded laptop carrier section that fits most 15″ laptops. It comes with an adjustable shoulder strap and a magnetic snap closure.
This bag will run you $210 and comes in a delicious range of colors. When ordering for Xmas, please bear in mind that handmade in this case really does mean handmade, so be sure to allow two weeks for production time.
6. Solar Powered Flower Garden Lights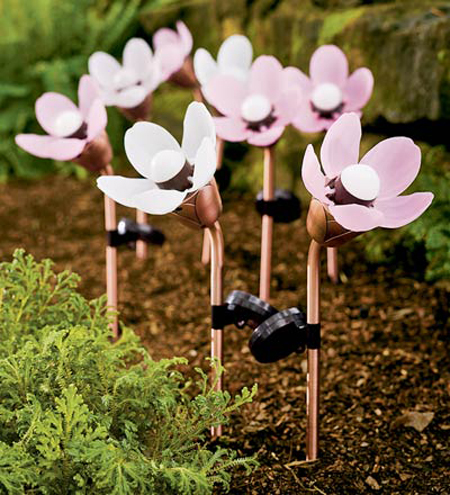 And now, a little something for the gardening enthusiast on your list. These lovely solar accent lights masquerade as flowers by day, opening up to absorb the rays of the sun. At night, they fold up, emitting a soft glow through their translucent petals.
Each Blossoming Solar Light comes with long-lasting, super-efficient LED bulbs powered by a tiny attached solar panel and retails for $34.95 from Plow and Hearth.  The perfect flowers for those months when the snow flies.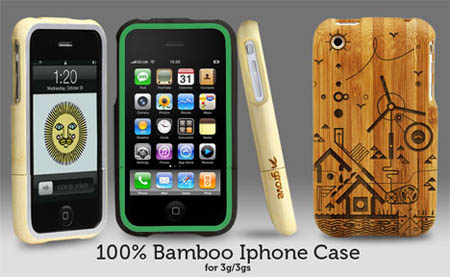 We all must protect our tech if we expect it to last. How great would you feel, knowing that you'd helped your loved one cut down on the world's e-waste while looking exponentially cooler in the process? That's the gift you give when you give the Grove bamboo iPhone case.
Handmade in EarthTechling's hometown of Portland, Oregon, these cases are constructed via a combo of power-tools and hand-work from 50% Forest Stewardship Certified bamboo (the company hopes to be able to offer 100% certified materials soon) and come in a range of unique designs. Chose from the artist series or customize your own design for your loved one for $80-$100.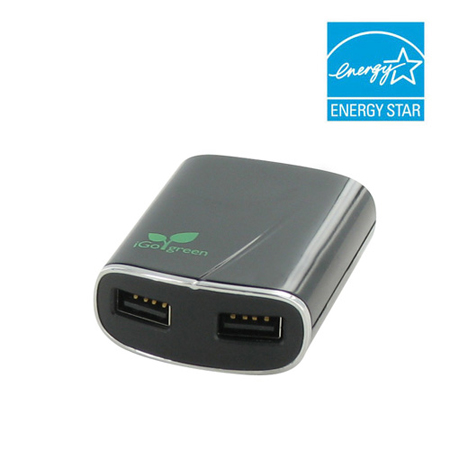 Tired of that tangle of cords required to charge up all your gadgets? Chances are, someone on your Christmas list is sick of it, too. Now you can help them untangle that mess with an energy-efficient wall charger.
Not only does the iGo Dual USB Charger cut down on the e-waste of separate chargers, it helps to reduce the amount of electricity wasted by such devices (which tend to keep on sending juice to your gadget when it's plugged in, regardless of whether it's reached it full charge). It sports folding AC plug blades for travel and two USB power outputs connectable to all your loved-one's portables via a variety of enclosed tips. Best of all, it retails for just $20.00.