Americans overwhelmingly say home energy efficiency is important, even as they concede their own dwelling falls short. Also, they're fixated on windows, believing – mistakenly, it turns out – that old windows are responsible for most home energy loss.
These are some of the results of a survey sponsored by the Residential Energy Services Network (RESNET), an industry group recognized by various U.S. government agencies to set standards for the inspection and testing of home energy performance. The Internal Revenue Service, for instance, trusts RESNET to determine if builders qualify for the federal tax credit for energy-efficient homes.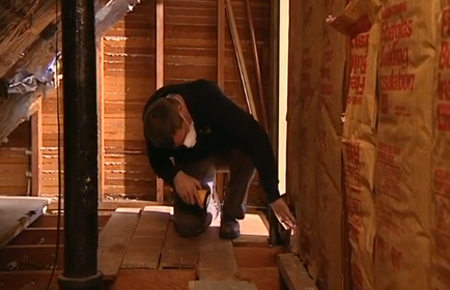 Eighty-nine percent of the 800 adults in the random survey said home energy efficiency was near and dear to their hearts, but fewer than one third believed their own home was up to snuff. Perhaps not surprisingly, RESNET noted that 90 percent of the respondents endorsed the idea of "an independent national organization" certifying companies that carry out home energy audits. Currently, a number of statewide organizations — such as Oregon's Energy Trust — provide similar services.
"These findings are a call to action to the industry to help consumers tap into the true value of an independent energy audit," RESNET Executive Director Steve Baden said. "While the benefits of window replacement are obvious, it is often a less visible and less expensive repair – for example, sealing cracks around air conditioning and heating ducts – that can significantly improve a home's energy efficiency and cut homeowners' utility bills."
The poll was conducted in early September by Clarus Research Group and has a margin of error: +/-3.46 percent, according to RESNET.
Like what you are reading? Follow us on RSS, Twitter and Facebook to learn more and join the green technology discussion. Have a story idea or correction for this story you are reading? Drop us a line through our contact form.