The X Prize Foundation, already promoting competitions around alternative fuel vehicles and new technology for oil clean ups, is now turning its attention to another form of environmental challenge: cookstoves. More specifically, it is teaming with the Government of India's Ministry of New and Renewable Energy (MNRE) and the Indian Institute of Technology Delhi to create a global competition to fix a problem which is said to contribute to a killer of more than one million people each year.
The goal of the global competition, which is designed to address issues in India but could just as easily be focused upon developing countries in Asia, Africa, and Latin America, is to develop affordable and clean-burning cookstove technologies (and possibly delivery models). It is estimated that some 70% of Indian households — more than 160 million households, comprising about 770 million people — are estimated to depend on simple but polluting cookstoves that burn solid fuel, mainly wood or coal. This form of "environmental contributor to ill health," according to a study from the World Health Organization (WHO), contributed to indoor air pollution said to be responsible for more than 1.6 million deaths worldwide in the year 2000. In India alone it is "estimated that approximately 400,000 to 550,000 people — primarily women and children — die of the resulting indoor air pollution each year."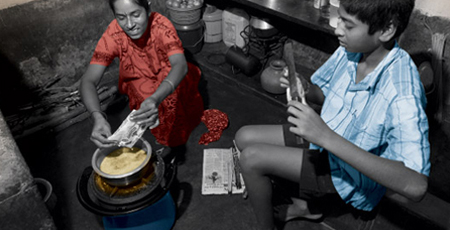 Cleaner cookstoves, such as those designed by Envirofit, are seen as the solution to this issue. The competition to build these is seen to be a crucial element to building out MNRE's National Biomass Cookstoves Initiative, which was launched in December 2009. It is believed that the success of this competition, whose launch date, prize purse and competition guidelines are forthcoming, "could well have a transformative impact for the energy poor in developing countries around the world while also helping tackle the important problem of climate change."
Like what you are reading? Follow us on RSS, Twitter and Facebook to get green technology news updates throughout the day and chat with other green tech lovers.