There aren't too many buildings currently in the United States which can say they've been awarded LEED Platinum certification, which is one of the highest forms of green building marks currently available. This is especially true of residential buildings, which is why the folks at Portland, Oregon based 937 Condominiums are particularly happy to have been named just the third high rise condo building in the United States to get this level of designation.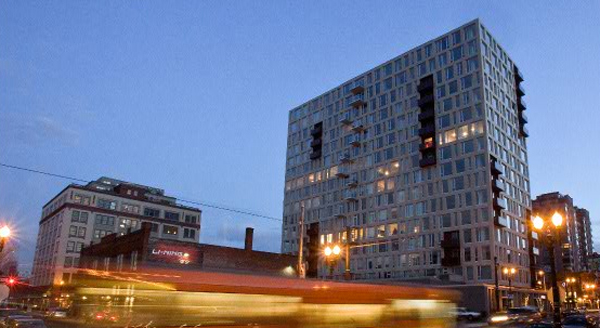 "937 is a premier example of sustainable, green building development and this achievement is the result of a dedicated and experienced team of professionals working toward a common goal of paying homage to the environment, not only in design but in functionality," said Patrick Kessi, one of 937's co-developers.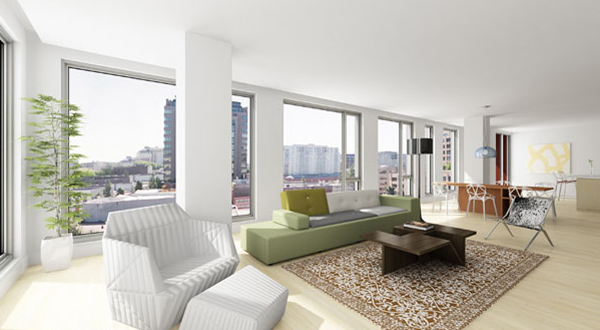 The architect team at Ankrom Moisan and Holst Architecture, which was behind the design of the 937 building, was said to have drawn upon the natural web-like fractal patterns found in rock formations when designing the exterior.  Vertically stacked custom wheat colored bricks, random window openings, and what is said to be a playful balcony pattern were used to produce this so-called abstract expression of art. It is said they used "standard off the shelf technology" in determining how the building's various systems worked together to create "a whole that is more efficient than the sum of its parts."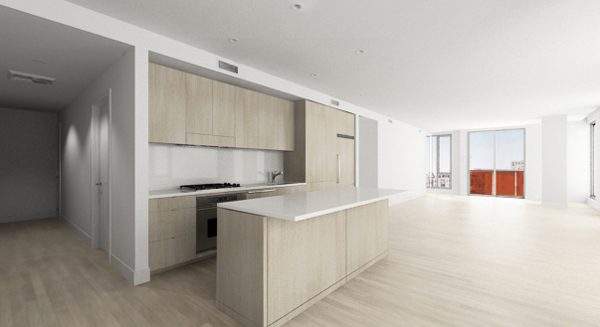 It has been estimated, said 937 co-developer Geoff Walker, that this building is able to save over 40 percent in energy costs compared to a similar existing building. There is indeed so much green design and functionality which went into this building that it is amazing that the walls themselves aren't of this color. To start with, according to the developers, an elevated 180 ton flow through storm water planter purifies water runoff from the tower roof before it leaves the site bound for the Willamette River about a half a mile away. Its commercial podium is covered by a 4,000 square foot green-roof, which is said to help storm water retention and filtration and insulating the building.
In terms of building materials, 937 was built from items with at least 20 percent of recycled content, with at least 20 percent of its products and construction materials being extracted, processed and manufactured regionally via the use of indigenous materials. The crew building 937 was also reportedly able to recycle over 93% of demolition materials and construction debris during the construction process.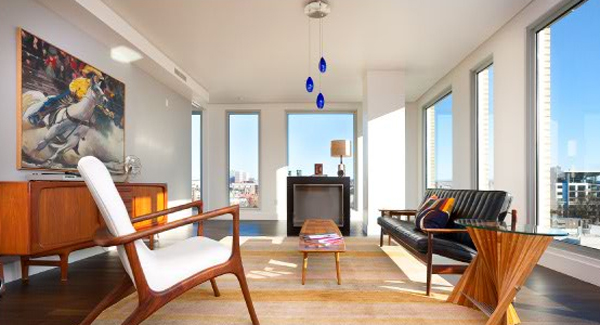 In shooting for LEED Platinum certification, a number of other "green efficiencies," as they were called by the 937 team, had to be achieved as well. A short list of these includes LEED compliant appliances; externally vented kitchens; energy labeled windows; zero CFC-based refrigerants; building design to maximize daylight to each home;  and high efficiency heating and cooling systems.  Located in the parking garage are bicycle storage facilities and charging stations for short-range electric vehicles as well. Also, through the use of "efficient water fixtures, like dual-flush toilets and careful selection of aerators on faucets, 937 is also able to save over 30% of the typical water consumption for a building of its size."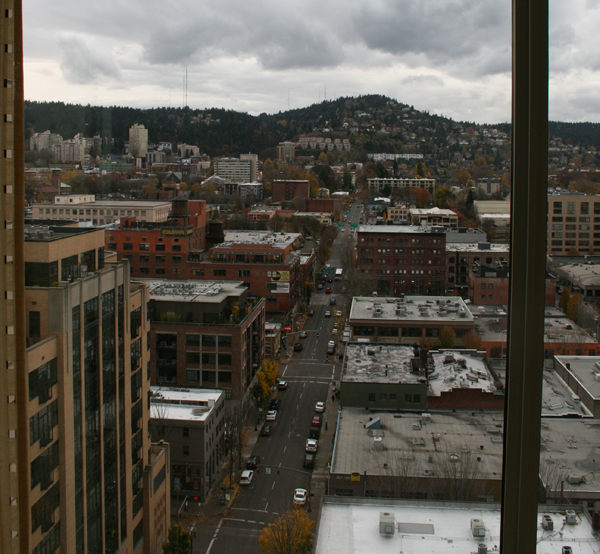 The 16 story 937 building houses residential suites ranging from 763 to 2,483 square feet, with units already sold having ranged in price from around $270,000 to $2.5 million. As of the writing of this story close to 65 percent of 937 had already been sold, making it reportedly the top selling building in Portland's condo-loaded Pearl District.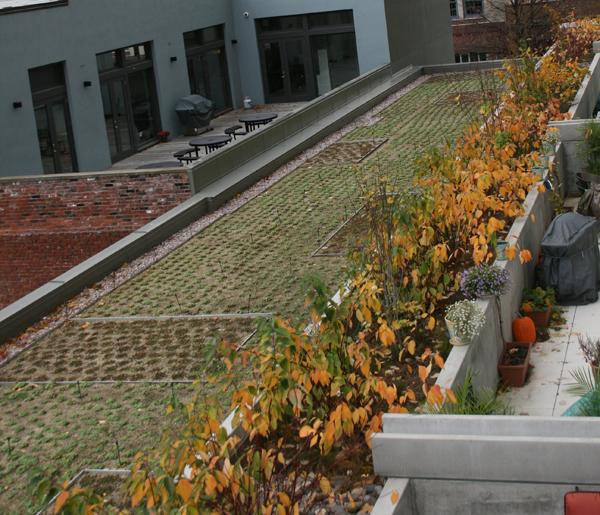 With prices like these, one would expect creature comforts to be matching. 937 tries not to disappoint in this regard. Listed features of these units, depending sometimes on floor plan, can include a nice sized "great room" with large eight-foot clear glass windows that line the length of the suite to let in more natural light; linear kitchens with quartz counter tops and full height quartz backsplashes; master bedrooms designed for king sized beds and containing large windows and closets with interior lighting; bathrooms with oversized walk-in showers or deep soaking tubs and large mirrors with indirect lighting, vanities with slab countertops and tile floors; and double demising walls and sheet rock lids on the ceiling to provide privacy and quiet from one's neighbors.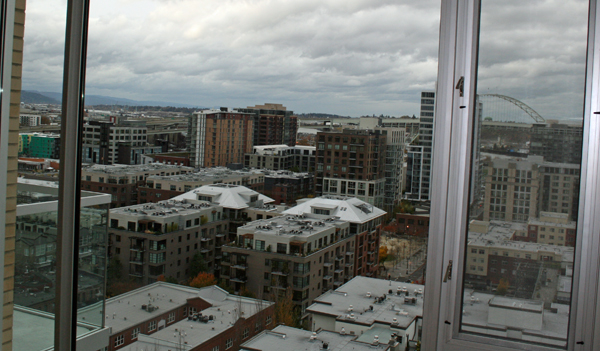 Other creature comforts in the 937 building include a lobby with security and a concierge service; 114 temperature-controlled secured storage units located in the garage, ground floor or mezzanine level for each condo; and two levels of secured, underground parking.