Mitsubishi is driving its i-MiEV across Canada this month—at last check, they'd cleared the Rockies, heading West—but the company also has bigger markets on its mind, announcing that the European-spec version of the electric vehicle will premiere at the Paris Motor Show this fall.
Mitsubishi said the vehicle going on display in Paris will depart from the Japanese version in several ways, boasting front and rear bumpers redesigned to meet EU regulations, a rearranged center stack in the instrument panel and the company's Active Stability Control system.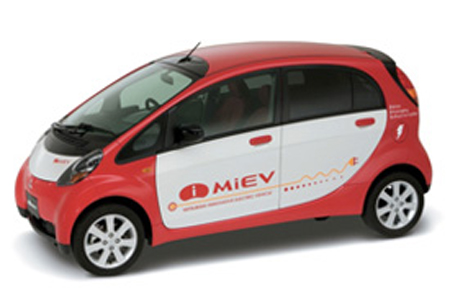 The European-spec i-MiEV will be sold in 14 countries—Austria, Belgium, Denmark, France, Germany, Ireland, Italy, the Netherlands, Norway, Portugal, Spain, Sweden, Switzerland and the United Kingdom—beginning in December. Mitsubishi said the price of the vehicle will vary from country to country, but with government incentives factored in it should be less than 30,000 Euros, or the equivalent, in most places.
Like what you are reading? Follow us on RSS, Twitter and Facebook to get green technology news updates throughout the day and chat with other green tech lovers.