Portland, Oregon continued its relentless march in developing itself as a major green tech hub in the United States today by announcing that Vestas, one of the largest wind turbine builders in the world, would be placing is North American headquarters in the city's downtown region. Construction on what was once a warehouse for a local retailer is set to be complete by early 2012.
The new Vestas U.S. headquarters, according to the city of Portland, is being designed with LEED Platinum status in mind by Gerding Edlen, a local developer of LEED-certified properties around the country. It will work to transform the old warehouse, considered a historic property, into a 172,000 square foot office that includes a 22,000 square-foot addition on the fifth floor complete with an eco roof terrace and gardens. It reportedly will also host the largest roof-mounted solar energy array in Portland's central business district. What is strange is there is no mention of wind turbines providing power to the building which, given Vestas' primary business, seems like a more logical fit then solar panels.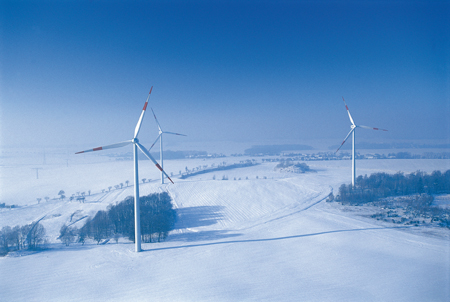 Other environmental friendly aspects of this project, which will have a total projected cost of around $66 million, include a system to collect rainwater for reuse in the building; raised-access flooring with under-floor mechanical ventilation; insulated exterior walls and thermally insulated operable windows to reduce energy use; and a central, multi-story atrium to provide natural light and reduce energy use. When complete, Vestas will consolidate most of its Portland operations to occupy a majority of the building. Tenant and retail space will be available on the first floor.
"I am so pleased that Vestas is making a long-term commitment to grow their business here in Portland," said Portland Mayor Sam Adams in a statement. "Today's announcement shows the success of working strategically to grow quality jobs by building on our competitive advantage as a leader in clean technology and sustainable industries. Moreover, our joint efforts mean that local architects, construction workers and engineers will get to work now converting a Portland landmark into one of the most energy-efficient buildings in the United States."
Like what you are reading? Follow us on RSS, Twitter and Facebook to get green technology news updates throughout the day and chat with other green tech lovers.